Holistic Alternative Medicine
by a Recognized Expert
Looking for alternative medicine for your health? How about someone with expertise in chiropractic, acupuncture, western and eastern nutrition?
Get the most effective result with the integrated approaches:
Licensed in Acupuncture, Chiropractic and Nutrition. Dr. Mitchell Pearce can diagnose you from multiple perspectives and present the best holistic approaches for you.  Rather than having to see 3 different specialty practitioners, see Dr. Pearce for a unified integrated, comprehensive, and holistic solution to restore your health.
With over 30 years of practice and teaching experience:
Dr. Pearce has been a Chiropractor since 1982, a Board Certified Nutritionist since 1986 and a Licensed Acupuncturist since 1992. He was also certified as a Chiropractic Sports Practitioner in 1984. Dr. Pearce is one of the few Americans who has completed a Chinese hospital-based internship in China. He has been a professor for two Chiropractic and three Acupuncture Colleges. Dr. Pearce currently teaches ethics and risk management for the California Board of Chiropractic Examiners re-licensing program.
Recognized as an Expert  in natural alternative medicine:
Dr. Pearce has taught re-licensing seminars for chiropractors in three states, acupuncturists in two states, nutritionists nationally and lectured internationally in medical schools. He is the first acupuncturist and second chiropractor to have been appointed by the State of California to teach physicians workers' compensation evaluation and reporting procedures.
Natural Alternative Medicine
by Acupuncture, Chiropractic, Nutrition or Herbs
Dr. Pearce most often uses these approaches first for the following conditions .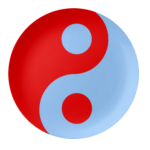 ACUPUNCTURE
Stroke Recovery
Parkinson's Disease
Tremors
paraplegia
Spinal Cord injuries
Post Concussion Syndrome
Bells' Palsy
Trigeminal Neuralgia
Rheumatoid Arthritis
Post-surgical Pain
Nausea
Morning Sickness
Anxiety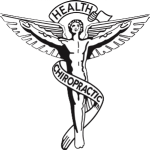 CHIROPRACTIC
Headaches, Migraine
Earaches & infections
Jaw Joint Disorders
Pain, Spasm
Muscle Strains
Carpal Tunnel
Ruptured Discs
Sciatica
Osteoarthrits
Scoliosis
Shingles
Menstrual cramps
Infant Colic
Whiplash
Car Accidents
Work Injuries
Sports Injuries
Joint Injuries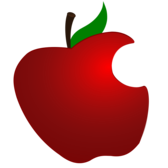 NUTRITION
Celiac Disease
Food Allergies
Food sensitivities
Dermatitis Herpetiformis
High Cholesterol
Weight issues
Anemias
Unbalanced eating
Vitamin deficiencies
Prevention of:
Diabetes Hypoglycemias
Gout
Heart Attacks
Strokes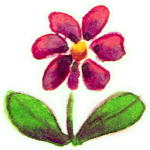 HERBS
Colds & Flu
Stomach Ulcers
Infections resistant to antibiotics
Premenstrual Tension
Benefit from Integrative Natural Health Solutions
Some health issues are best treated with combinations of Acupuncture, Chiropractic, Nutrition and/or Herbal alternative medicine.  Following are some examples where Dr. Pearce uses holistic healing approaches for optimum results.
Dr. Pearce brings all his knowledge to each patient encounter and chooses, through discussion with you, the approach or combination of natural alternative medicine that will be most effective at restoring your health.  Contact Dr. Mitchell Pearce to find out how he can help you!
DR. PEARCE'S BLOG
---
Most Recent Natural Health Care
Blog Articles
---
Copyright 2015 Acupuncture, Chiropractic & Nutrition Clinic
All Rights Reserved. l Privacy Policy
Doctor of Chiropractic License: DC 14535
Acupuncturist License:  AC 4378
Tel: (408) 293-3883
Acupuncture, Chiropractic & Nutrition Clinic
1591 Williamsport Drive, San Jose CA 95131

Normal Business Hours:
Mon, Wed, Fri: 8am-6pm. Sat: 8am-Noon
(Appointments Only)