Chiropractic Craniopathy

November 24, 2015
November 24, 2015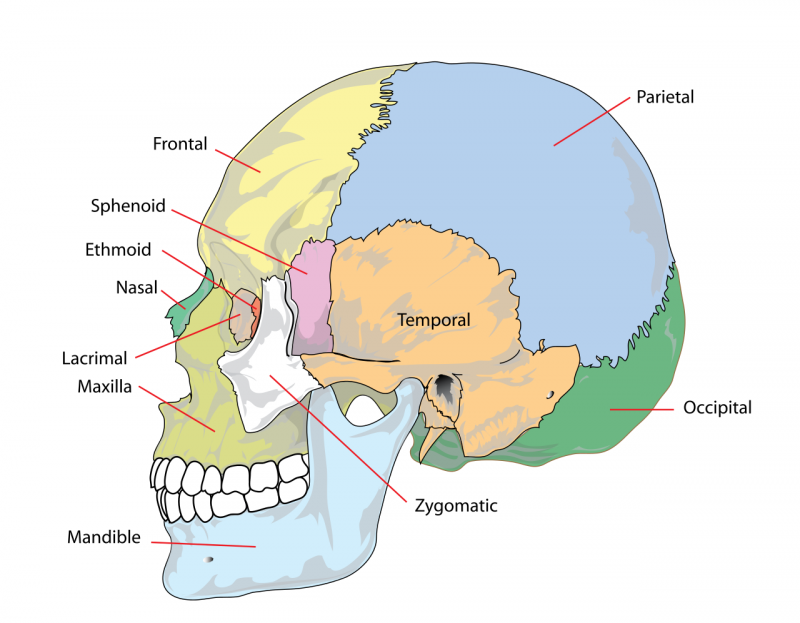 Craniopathy, separately discovered by Chiropractor Nephi Cottam and Osteopath William Garner Sutherland, is a specialty within both the chiropractic and osteopathic professions.
The skull, as the above picture illustrates, is made up of many bones connected by joints. This allows some movement to occur at each joint. The skull responds to the pulsing of blood pressure and nerve cells with a slight expansion and contraction just large enough to be felt by trained hands.  This pulsing also pumps the master glands of the hormone system that sit in the fulcrum of movement of the skull behind the eyes. When the bones don't respond to these motions, migraine headaches, cluster headaches, hormonal problems, and subtle brain dysfunction ensues. Craniopaths move the bones of the skull and restore normal motion.
Distortions of the cranial vault (the part of the skull that covers the brain) are thought to play a role in developing scoliosis, Parkinson's disease, autism, ADHD, and ADD. Distortions in the alignment and movement of facial bones and temporal bones can cause jaw joint problems, dizziness, vertigo, facial pain, and Bell's Palsy. Less than 10% of either profession is trained in this art as it takes years to master.
I was very lucky to learn craniopathy from from nationally recognized experts Virginia Handly, D.C, Marc PIck, D.C.,and Major DeJarnette, D.C. while still an intern. I performed my first chiropractic miracle using Craniopathy to enable a child, who could not sit up unsupported due to Cerebral Palsy, to walk while I was still an intern in chiropractic college. The Craniopathic treatment also enabled her to breathe through her nose.
Because I treat migraines with Craniopathy, I've only had 3 in over a few hundred 200 hundred headache patients that I have not completely cured.  Upon demonstrating craniopathic treatment of sinusitis in China, I was offered a professorship in a Chinese Medical School.